Press Release
In Power, Populist Leaders Establish Governance Style of Mainstream Politicians
DEMOS research assessed populist policy agendas and influence over other parties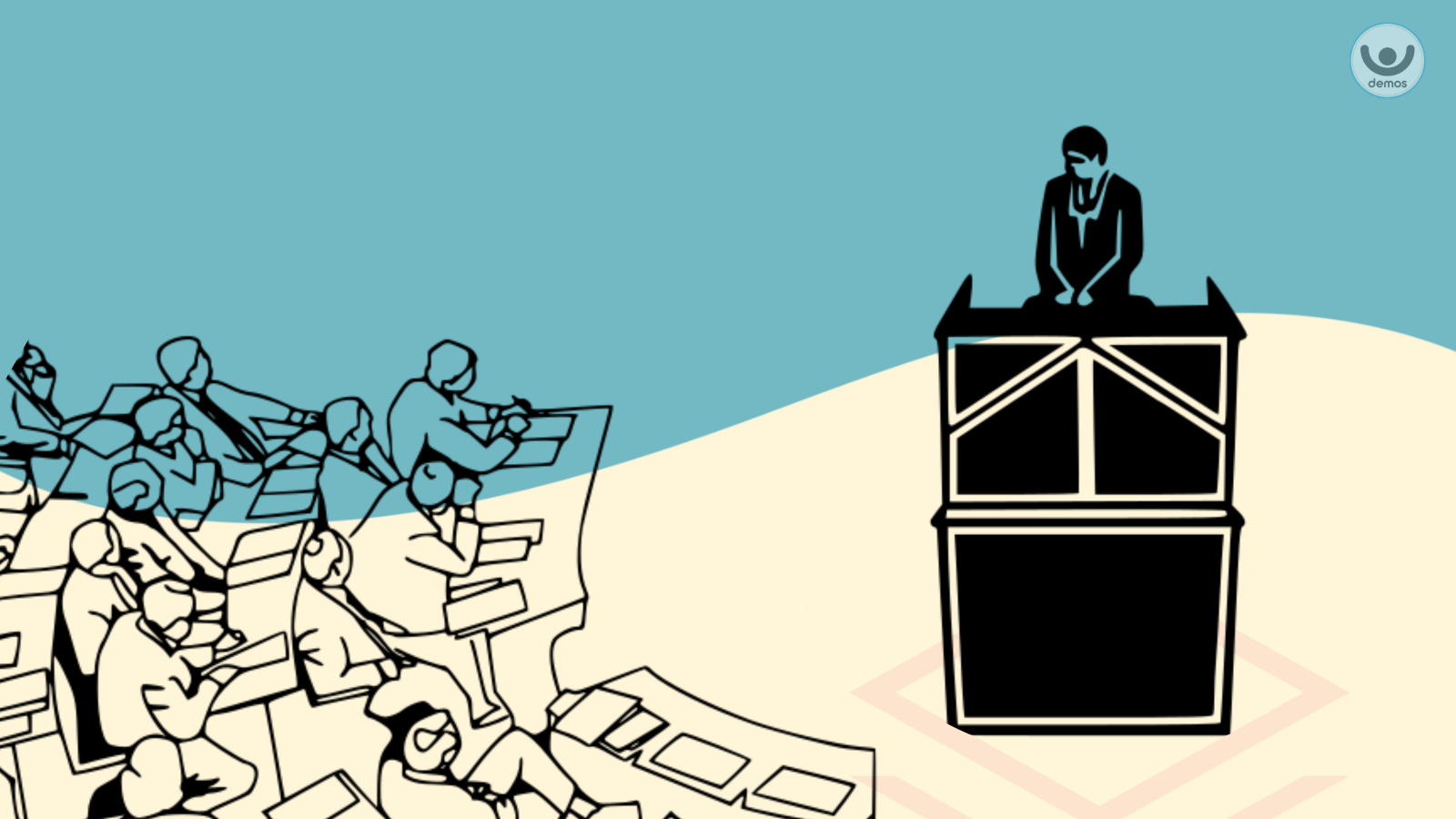 Budapest, September 28—Populist actors exploit societal problems and policies neglected by mainstream politicians to set their political agenda. This helps explain their political success in the past years in Europe. Portraying themselves as alternatives, they attack mainstream politicians as the "elites" who oppose the will of "the people". But, once in power, populist leaders govern more like mainstream politicians.
These are key takeaways of new DEMOS studies released today (free download below). The research investigated whether populist parties change their political programmes once in power, and their political leverage over other parties.
To conclude that populist officials do become more mainstream – their political actions become more similar to policies they once opposed – the study conducted data analysis on party manifestos in 15 European countries.
According to Oliver Lembcke, a professor of political science at Ruhr University Bochum, this shift becomes more evident in socio-economic policies, such as the use of economic incentives and socio-cultural actions.
"Whereas populists are reluctant to refer to traditions, religion, or family life during their time in government, these themes appear to be convenient for them in opposition," Lembcke explains.
The scholar also found evidence that populist governance is associated with authority and corruption. Conclusions show that these links are also a by-product of populist actors' experience in government positions.
When looking at populist governance across the continent, differences between populist governance across Europe surprised the scholar. Populist leadership in the Central-Eastern side, led by Hungary and Poland, is more pragmatic than their counterparts on the Western front.
"Given the strength of Eurosceptic attitudes in both Western and Eastern Europe, this pragmatism on the part of populists in Eastern Europe has repeatedly helped them cooperate with the EU to secure funding for numerous infrastructure projects," Oliver says.
The populist influence
The two studies released today also assessed how much influence populist actors exert over other political parties. The studies looked into that from different angles: one used party manifesto data, performing a quantitative cross-country analysis; the other performed an analysis on case studies, doing a qualitative cross-country analysis.
While one of the studies found that populism has not contributed to broad party divides at the European level, analysis of case studies points to that tendency. According to Martin Mejstřík, a professor at Charles University who led this research, this can be seen in countries like Hungary and Poland, governed by populist coalitions, and France and Germany, which are not.
In countries where populist politics are common, populist ideas do not make it into the policy agenda of other parties. According to the research, the opposite happens in countries governed by mainstream politicians. In these cases, populist policies have more influence on the agenda of non-populist parties. At the EU level, however, the data analysis does not support the idea of generalized influence.
Download Information
Mapping Policy Patterns of Populist Parties. A Quantitative Cross-Country Analysis (2021). By Oliver W. Lembcke (Ruhr University Bochum). Download here.
Impacts of Populism on the Party Systems (2021). By Martin Mejstřík (Charles University, Prague) et al. Download here.
Press Contact
Discussion
Sign up to the DEMOS website and share your comments on the publication in our forum.
More Results
27/09/2021—Populist Leaders Thrive on Social Media
23/09/2021—Reacting to Populism, Minorities Impose Self-Censorship and Move Abroad
12/05/2021—Populism Gains Ground Locally but Struggles at EU Level Using Anti-Migration Discourse
12/05/2021—Book Investigates Populism's Gender Backlash
10/03/2021—COVID-19 Freezes Support for Populism, New Book Claims
02/12/2020—Populist Leaders Change the Judiciary to Increase Power
16/09/2020—How Human Evolution Explains Support for Populist Leaders
Follow DEMOS
Newsletter
Twitter
Facebook
YouTube
Podcast
About DEMOS
DEMOS — Democratic Efficacy and the Varieties of Populism in Europe — is a three-year collaborative research project with 15 consortium members across Europe. DEMOS is funded by the European Commission under the Horizon 2020 framework programme. The project, which kicked off in December 2018, has two chief objectives: better understand populism by investigating under-researched trends in existing scientific literature and contribute to addressing the challenge of populism through innovative and action research. Read more about DEMOS here.