Press Release
Reacting to Populism, Minorities Impose Self-Censorship and Move Abroad
New DEMOS research reveals how the LGBTQ+ community confronts populist policies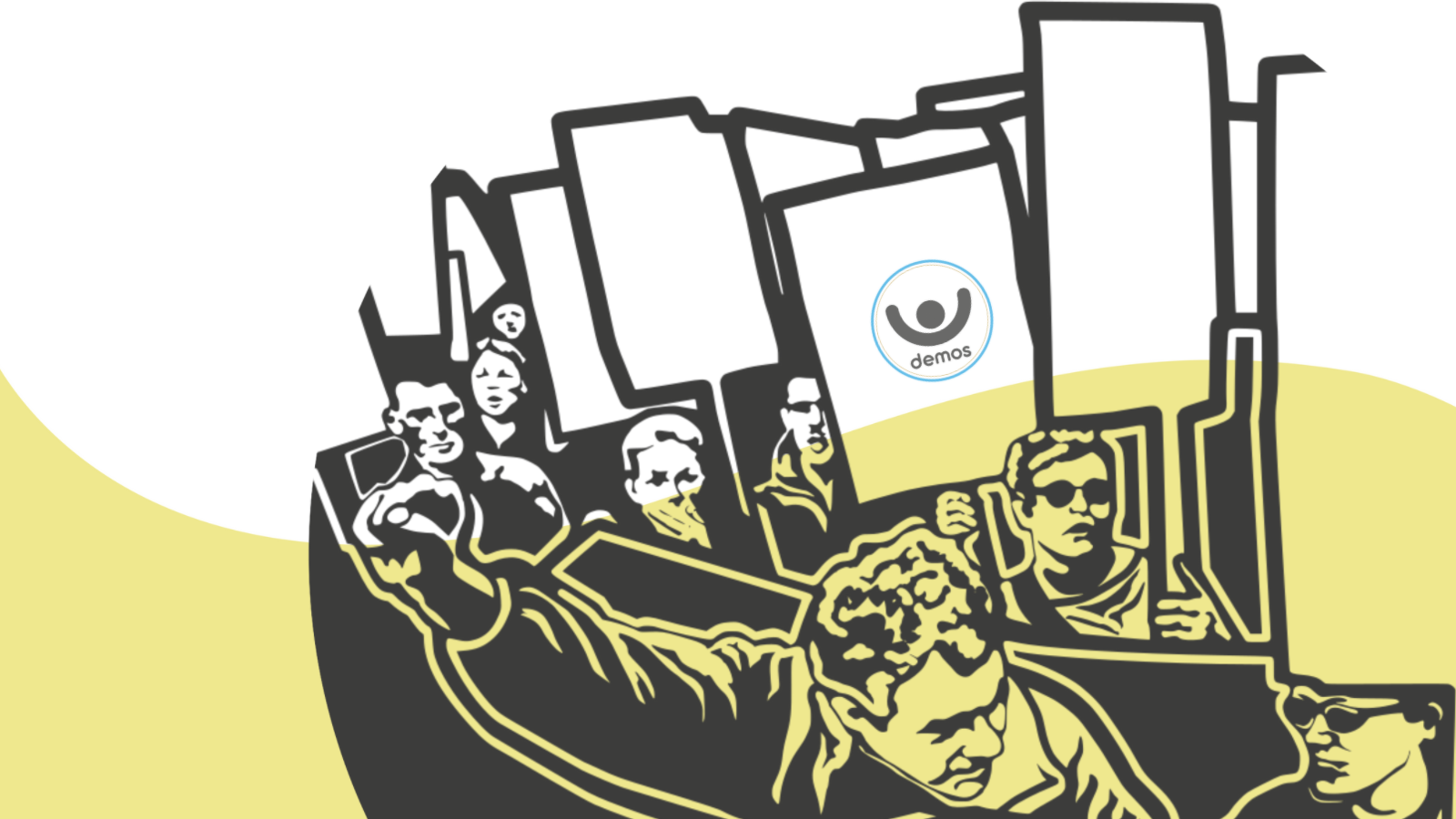 Budapest, September 23—Populist discourse in countries such as Hungary, Poland, and Turkey have forced minority groups to socialise less, impose self-censorship, and even move abroad. These are the key takeaways of new DEMOS H2020 research looking into how populism affects vulnerable citizens across Europe. (Download the study below.)
Research had already shown that populism builds on society's perceived or imagined threats against their own traditions or culture. Populism divides society between a majority of 'good' people and a minority of 'foes' that it considers as a threat. But that is the first time research casts light on how one group of foes, the minorities rejected by populism, copes with such tactics (see infographics below).
'Our knowledge on the reactions and strategies of the "others" [vulnerable groups] in populist discourses and policies is limited,' Osman Sahin (Glasgow Caledonian University), one leader of the study, says. Exploring this dimension allows us to devise methods to protect and empower vulnerable groups, as citizens' coping strategies are mostly defensive, which harm diversity and freedom of expression."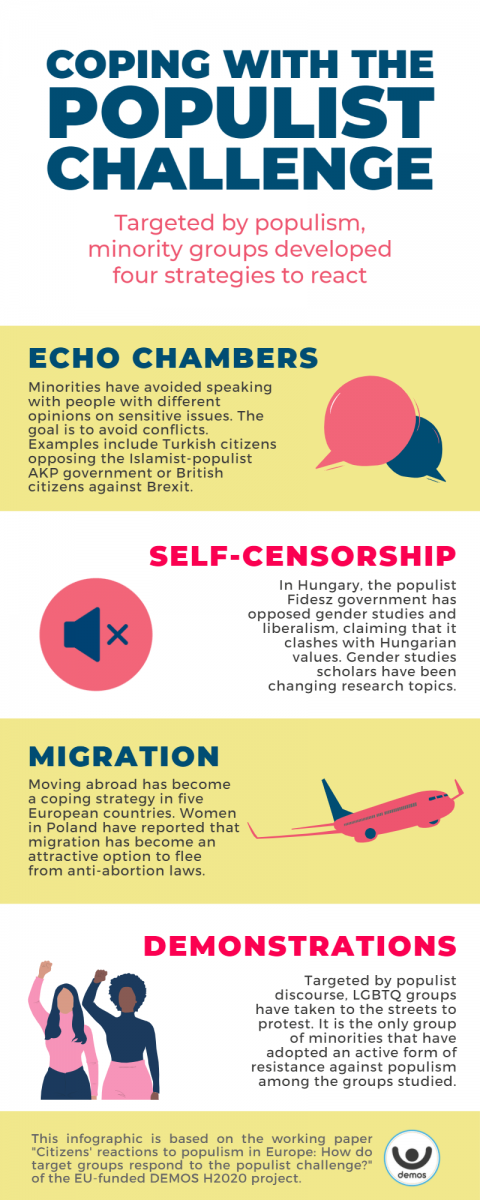 Fifteen DEMOS experts across Europe interviewed over 80 people targeted by populist tactics. Those include migrants, ethnic and religious minorities, women, and academics in Turkey, Greece, Hungary, the UK, and Poland. Only the LGBTQ+ community reported to favour active forms of resistance by taking to the streets or joining civil society groups against populism.
Citizens targeted by populism reported hate speech going mainstream. Findings point to how populist movements benefit from echo chambers. The Catholic Church in Poland and the Greek Orthodox Church, for instance, have promoted populist anti-abortion and anti-LGBTQ+ policies. Besides that, the Greek Orthodox Church has contributed to mainstreaming populists' discourse that refugees are a threat to Greek culture and orthodox beliefs.
Download Information
Citizens' reactions to populism in Europe: How do target groups respond to the populist challenge? By Osman Sahin (Glasgow Caledonian University) et al. Download here.
Press Contact
Discussion
Sign up to the DEMOS website and share your comments on the publication in our forum.
More Results
12/05/2021—Populism Gains Ground Locally but Struggles at EU Level Using Anti-Migration Discourse
12/05/2021—Book Investigates Populism's Gender Backlash
10/03/2021—COVID-19 Freezes Support for Populism, New Book Claims
02/12/2020—Populist Leaders Change the Judiciary to Increase Power
16/09/2020—How Human Evolution Explains Support for Populist Leaders
12/08/2020—Social Exclusion, Polarised Societies, and Technocracy Leads to Populism
04/08/2020—Partisan Media Erodes Trust in Politics, New Study Claims
Follow DEMOS
Newsletter
Twitter
Facebook
YouTube
Podcast
About DEMOS
DEMOS — Democratic Efficacy and the Varieties of Populism in Europe — is a three-year collaborative research project with 15 consortium members across Europe. DEMOS is funded by the European Commission under the Horizon 2020 framework programme. The project, which kicked off in December 2018, has two chief objectives: better understand populism by investigating under-researched trends in existing scientific literature and contribute to addressing the challenge of populism through innovative and action research. Read more about DEMOS here.