The DEMOS podcast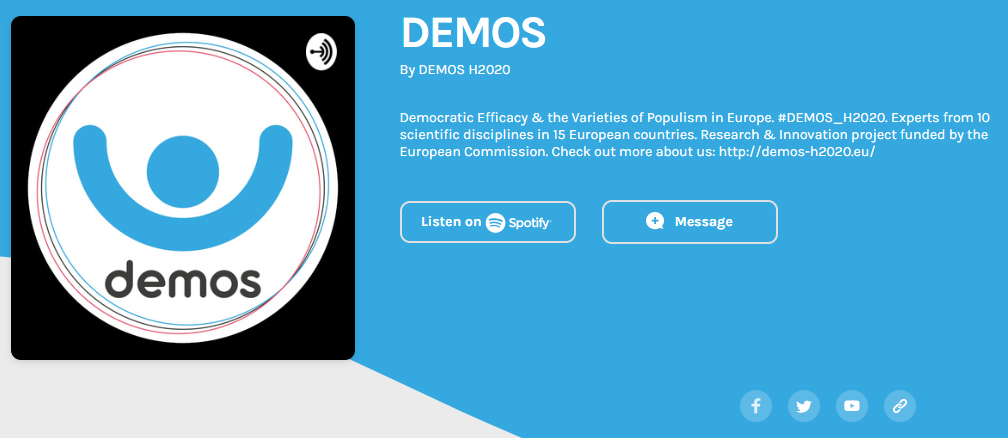 DEMOS has started a podcast to bring you research-based discussions about populism and democracy. Hosted by Anchor.fm, the DEMOS podcast has been made available on several platforms:
Suggestions or questions? Use our
forum
to share your thoughts about what you learn with us. A free registration is required to access the forum features. Click
here
for more information.
EPISODES

Episode #3: The impacts of populism on the rule of law (09/12/2020)
Episode #2: What triggers populism? (19/03/2020)
Episode #1: How does populism affect the judiciary in Romania and Hungary? (17/01/2020)