Press Release
Populist Discourses on Social Media Inflame Anti-European Sentiment
Populist actors' discourse on Facebook was intense ahead of 2019 EU parliamentary elections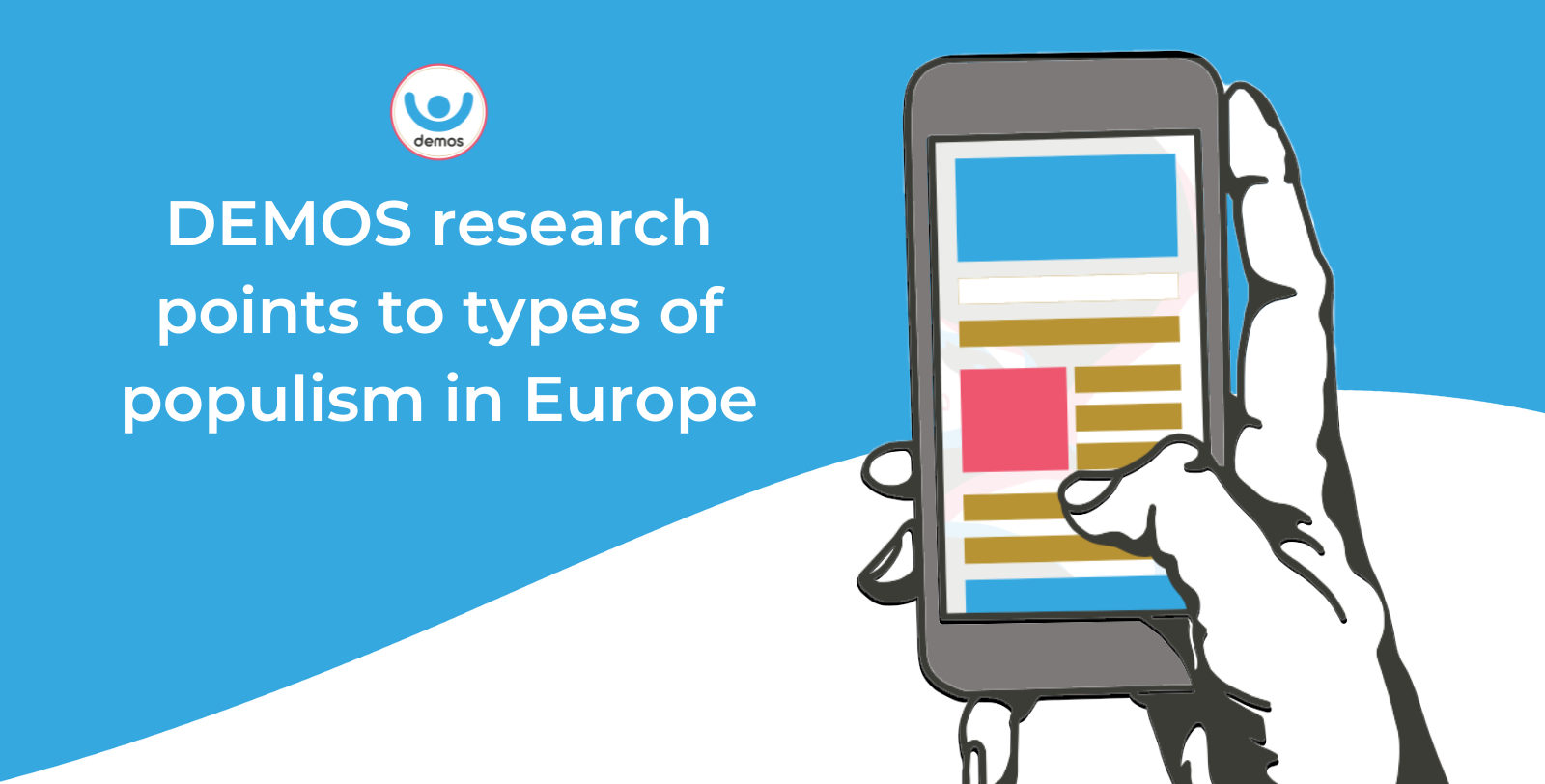 Populist actors' discourse on Facebook was intense in the period before the EU parliamentary elections in 2019, according to new DEMOS research.
Populist parties' communication emphasizes particular national contexts and varies across countries, suggesting the existence of many "populisms" rather than one populism.
Populist narratives voice strong Euroscepticism and anti-European sentiment, pointing to a weak Europeanisation.
Budapest, May 05—Ahead of the EU parliamentary elections last year, populist actors used social media to focus on national issues while arousing anti-European sentiment, according to a new DEMOS research on populist discourse led by researchers Samuel Bennett, Artur Lipinski, and Agnieszka Stępińska from Adam Mickiewicz University, Poznań, in Poland (download the working paper below).
Pointing to populist parties responding to particular national contexts, the findings reinforce the existence of "populisms" in Europe rather than one populism, with a growing network of right-wing, nativist, and populist actors sharing policies and discourses that inflame Euroscepticism and suggest a weak Europeanisation. Hungary, Turkey, and Italy had the highest percentage of Facebook posts with indicators of populist discourse. The UK, Poland, and France followed.
The research stems from a complex data-gathering task and analyses that involved DEMOS teams across Europe. First, the research surveyed two populist actors in each of the 12 selected EU countries. Bosnia and Herzegovina and Turkey were also studied. The project chose Facebook, the most popular social media platform in these countries, to analyse the connections between populist discourse indicators in posts and reveal the varieties of populism across the bloc.
The research found patterns between sets of populisms. While right-wing populist discourses on Facebook usually portray "the people" as victims of "corruption", "immigration", and "outside control from Brussels", left-wing populist narratives portray the people as the victims of "corrupt elites" and "financial interests". Posts conveying the "othering" strategy—the narrative strategy of excluding groups from society—focused mainly on migrant outsiders, particularly Muslims. Populist actors' posts framed migrants as a threat to their—"our"—culture either at the national (examples are Czechia and Denmark) or European level (references to Judeo-Christian).
Results cast light on the complexity of the populist phenomenon and the need for better coordination in the bloc, with policies that avoid the one-size-fits-all formula. "Policymakers need to be wary about treating the challenge of populism as a unified issue and one overarching EU-approach is not sufficient," says Samuel Bennett, who took part in the research. "Policies aimed at combating populism need to have EU, national, regional and local dimensions."
DOWNLOAD INFORMATION
Download the open-access working paper on populist communication here.
PRESS CONTACT
contact@demos.tk.mta.hu
Latest Publications
15/04/2020—DEMOS Creates 'Democratic Efficacy', a Concept to Counter Populism
23/01/2020—To Strive, Slovak Populists Explore Neglected Social Issues, DEMOS study says
About DEMOS
DEMOS, Democratic Efficacy and the Varieties of Populism in Europe is a three-year collaborative research project with 15 consortium members across Europe. DEMOS is funded by the European Commission under the Horizon 2020 framework programme. The project, which kicked off in December 2018, has two chief objectives: better understand populism by investigating under-researched trends in existing scientific literature and contribute to addressing the challenge of populism through innovative and action research. Read more about DEMOS on our website.