Press Release
DEMOS Creates Game to Build Democratic Skills and Counter Fake News
Educational materials were tested in schools and universities and are free to access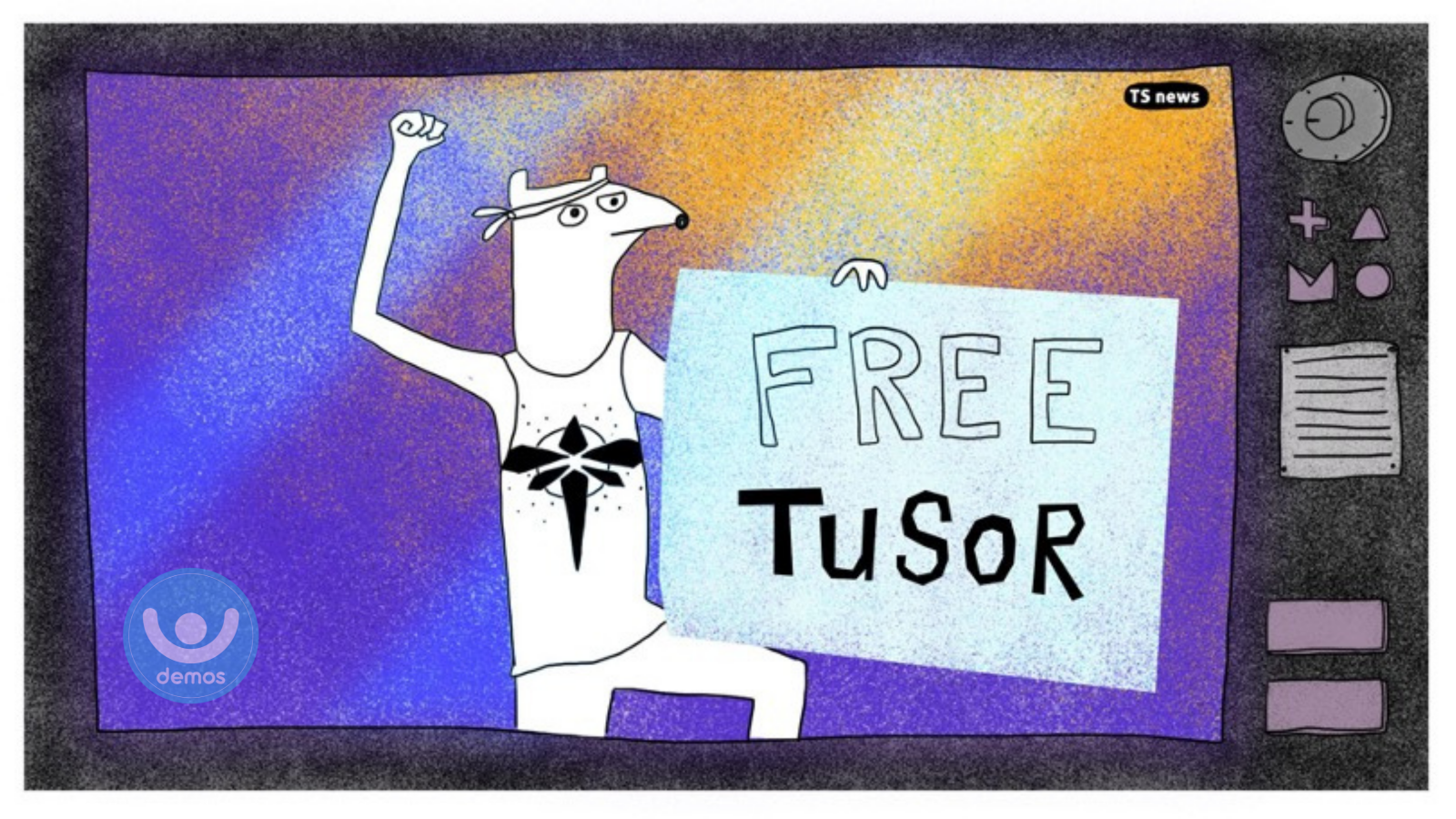 Budapest, 30 May 2022—DEMOS has released a new game and educational materials to help students practice democratic skills, a foundation against exclusionary populist views, and counter fake news. In Wing, a game about populism and social change, free to play on the DEMOS website, students follow the struggles of characters living in a fictitious planetary system under the rule of a repressive populist regime.
Players identify with Maori, the protagonist living in Planet Tusor, and go through a series of democratic challenges. "The goal is to have students practice how to collect information, exercise critical thinking, and learn about democratic skills and values and how to practice them in a game setting," Zsolt Boda, the DEMOS project leader, explains.
The game, which can be played within 30 minutes, was designed in partnership with the Budapest-based Foundation for Democratic Youth for the age group 14-20 and includes educational materials for class discussion among teachers and students. Both the game and the material are available in English and Hungarian. (Access the course plan below.)
Detecting fake news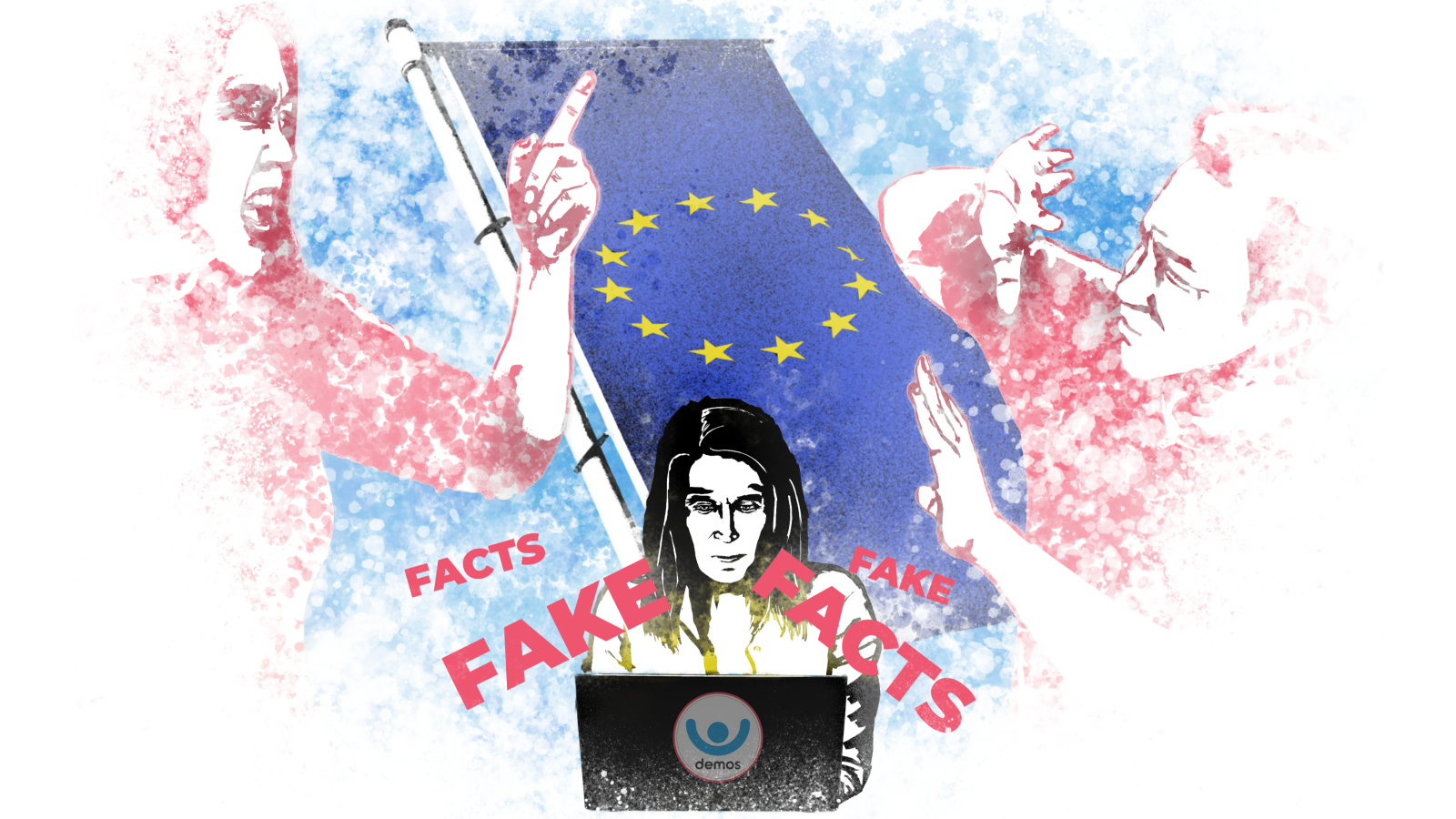 DEMOS also released an educational material for teachers and university professors to build students' information literacy to detect and overcome the impacts of fake news online. Both the game and the experiment design build upon DEMOS research showing that citizens with high levels of democratic skills, habits, and values are more likely to resist the negative impacts posed by populist politics, views, and attitudes.
Developed as a questionnaire, the experiment assigns students the role of experts in digital practices who need to advise elderly family members on online behaviour – such as reading and sharing news –, a persuasive strategy to nudge students to reflect on news consumption online.
"The main goal is to motivate students to use their intellectual capacities", explains Peter Kreko (Politial Capital, Budapest), who led the development of the tool for DEMOS with other researchers in Hungary. "We prepared indirect persuasion strategies to achieve long-term effects and framed digital literacy a competence that everyone can improve with effort, good strategy choice, and advice."
The experiment had been tested in a scientific design with secondary school and university students in Budapest. According to the research findings, the intervention had a positive impact on students' capacities to spot and react to fake news. The DEMOS materials released today can be adapted to different social contexts and languages.
Download Information
Wing, a Game About Populism and Social Change (free online game). Play in English and in Hungarian language.
Wing: Background Information and Lesson Plans for the Online Game (2022). By Júlia Vujovits (DIA), Gábor Polyák (Centre for Social Sciences, Budapest), Orsolya Lencse-Csík (DIA). Download the English plan here and the Hungarian translation here.
Building an Immune System Against Fake News: Intervention Toolkit to Spot Disinformation (2022). By Peter Kreko (Political Capital) et al. Download here.
Press Contact
Discussion
Sign up to the DEMOS website and share your comments on the publication in our forum.
More Results
05/05/2022—Dissatisfied with Politics, Populist Voters Disseminate Controversial Language on Social Media
05/05/2022—Populism's Dividing Language Leaves its Mark on Political News
18/02/2022—Civic Education Works as a Vaccine Against Populism
Follow DEMOS
Newsletter
Twitter
Facebook
YouTube
Podcast
About DEMOS
DEMOS — Democratic Efficiency and the Varieties of Populism in Europe - is a three-year collaborative research project with 15 consortium members across Europe. DEMOS is funded by the European Commission under the Horizon 2020 framework program. The project, which kicked off in December 2018, has two chief objectives: to better understand populism by investigating under-researched trends in existing scientific literature and to address the challenge of populism through innovative and action research. Read more about DEMOS here .