News
Democracy and Populism Conference: Videos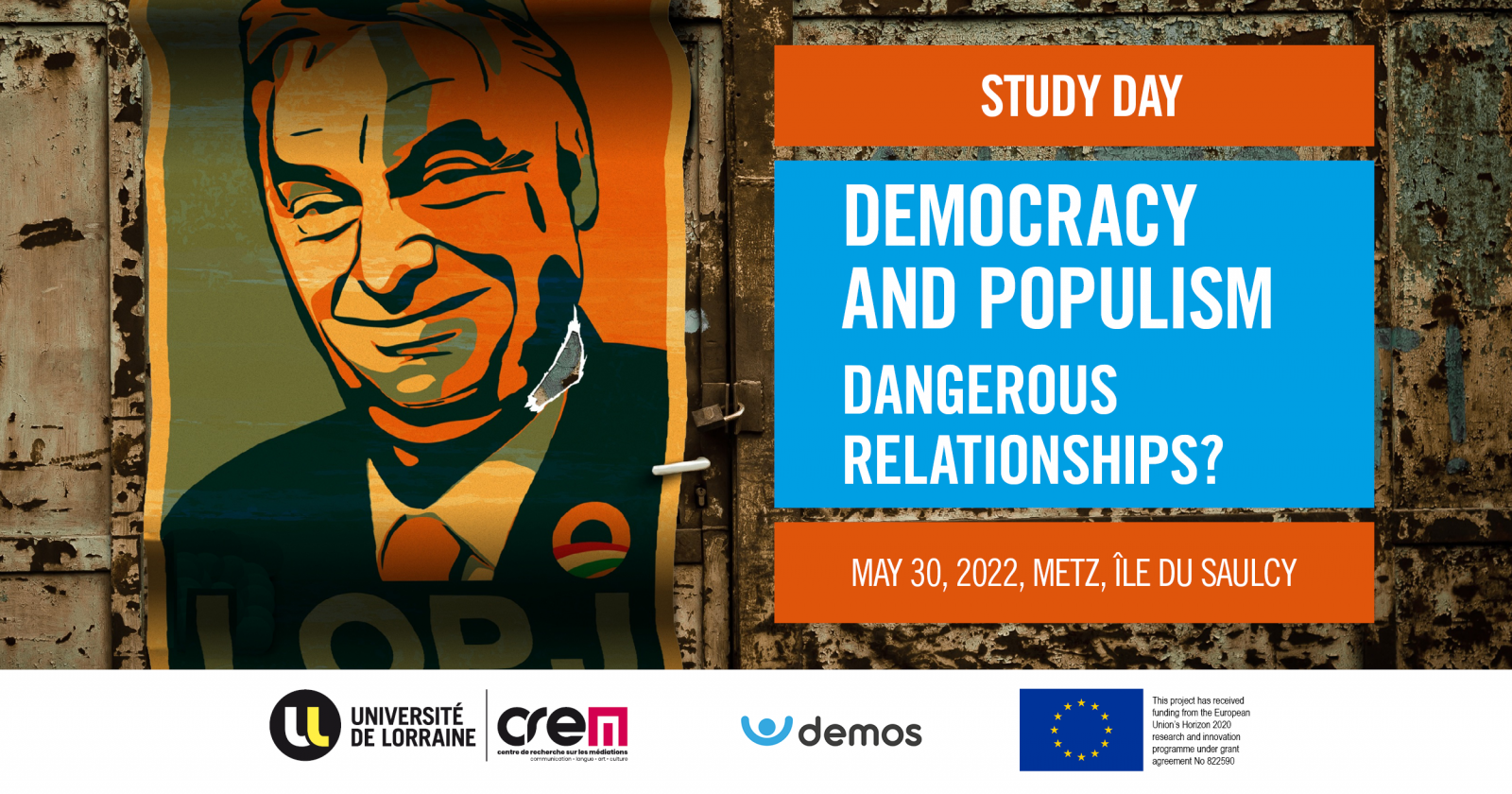 DEMOS released today videos covering the scientific presentations of the project conference "Democracy and Populism: Dangerous Relationships?", held in Metz, France, on May 30 (2022). The in-person event, organised by the University of Lorraine, a DEMOS partner, aimed at discussing scientific findings on populist parties, populist communication, targets of populism, and populist governance – key thematic areas explored by DEMOS over the past years. Read more about the event and follow the discussions in French and English below.
Populism and Democracy Event: Dangerous Relationships?
En français – Nicolas Hubé (Université de Lorraine / University of Lorraine) : Introduction à la journée d'étude "Démocratie et populisme : des liaisons dangereuses ?"

En français – Zsolt Boda (Centre d'excellence de l'Académie Hongroise de la Recherche / Centre for Social Sciences Budapest): Quand les populistes gouvernent : existe-t-il une action populiste ?

In English – Umut Korkut (Glasgow Caledonian University): How Do Targets of Right-wing Populism in Europe Negotiate Their Identities With It? A Five Country Focus Group Study

En français – Cecilia Biancalana: Journalisme et populisme : les perceptions des journalistes et leurs réponses dans une perspective comparée

In English – Artur Lipinski (Adam Mickiewicz University, Poznan): Populist Communication Strategies During 2019 European Elections. Results of Comparative Analysis of Facebook Profiles

En français – Martin Baloge (Université de Lorraine / University of Lorraine) : Mettre La France Insoumise et le Rassemblement national dans la même catégorie populiste fait-il sens ?

En français – Annie Collovald : Conclusion et discussion : Quelques questions sur la notion de populisme