Events
Democracy and Populism: Dangerous Relationships?
DEMOS event explores populist parties, governance, communciations, and targets of populism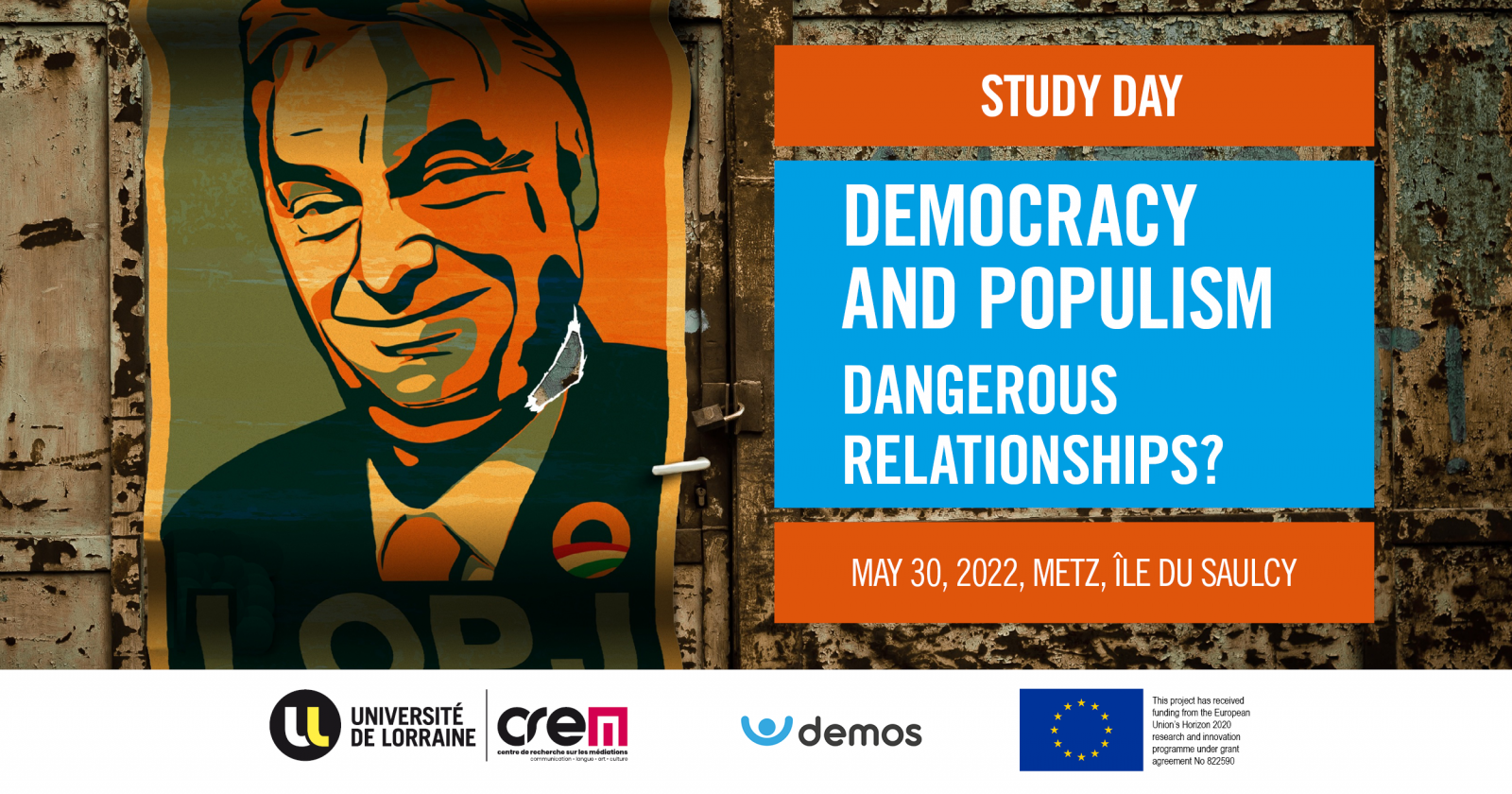 (Lire en français ici)
Faced with a variety of forms and the trivialization of its usage, the concept of populism has been criticized and refined. Should scholars abandon it when qualifying parties as diverse as the French National Rally, the Italian Five Star Movement, or the Hungarian Fidesz? Should scientists consider these manifestations of populism as a political style?
DEMOS and its consortium member Centre for Research on Mediations (CREM, University of Lorraine) will explore pressing questions about populism and discuss DEMOS research conducted in France, Italy, and Hungary in a face-to-face event on May 30, 2022. Registration is required and free of charge. The event will be held in French and English. Read more about the programme and registration information below.
DEMOS speakers
Nicolas Hubé, leader of the DEMOS team in France and organiser of the study day, with Martin Baloge (University of Lorraine) will examine explore categories of populist political parties such as La France Insoumise (Untamed France) and the National Rally.
Zsolt Boda, leader of the DEMOS project from the Centre for Social Sciences in Budapest, will discuss the idea of populist governance, based on a scientific paper about Hungary.
Umut Korkut (Glasgow Caledonian University), assesses how minorities have been targeted by populist politics. The results are based on a Europe-wide DEMOS study, released in September.
Artur Lipinski (Adam Mickiewicz University, Poznan), discusses populist communication based on a study by DEMOS which found how populist politicians use social media platforms.
Event information
When: 30 May 2022—from 9:30 AM to 6:30 PM.
Where: Bâtiment Simone Veil, Amphithéâtre 3. Île du Saulcy, Metz, France.
Download the programme (EN & FR) here.
Sign up for the event here.
Download the poster here.
Contact information: crem-contact@univ-lorraine.fr