Events
DEMOS Presents Results at Conference on Populism
Findings will cover democratic efficacy, immigration, and populist attitudes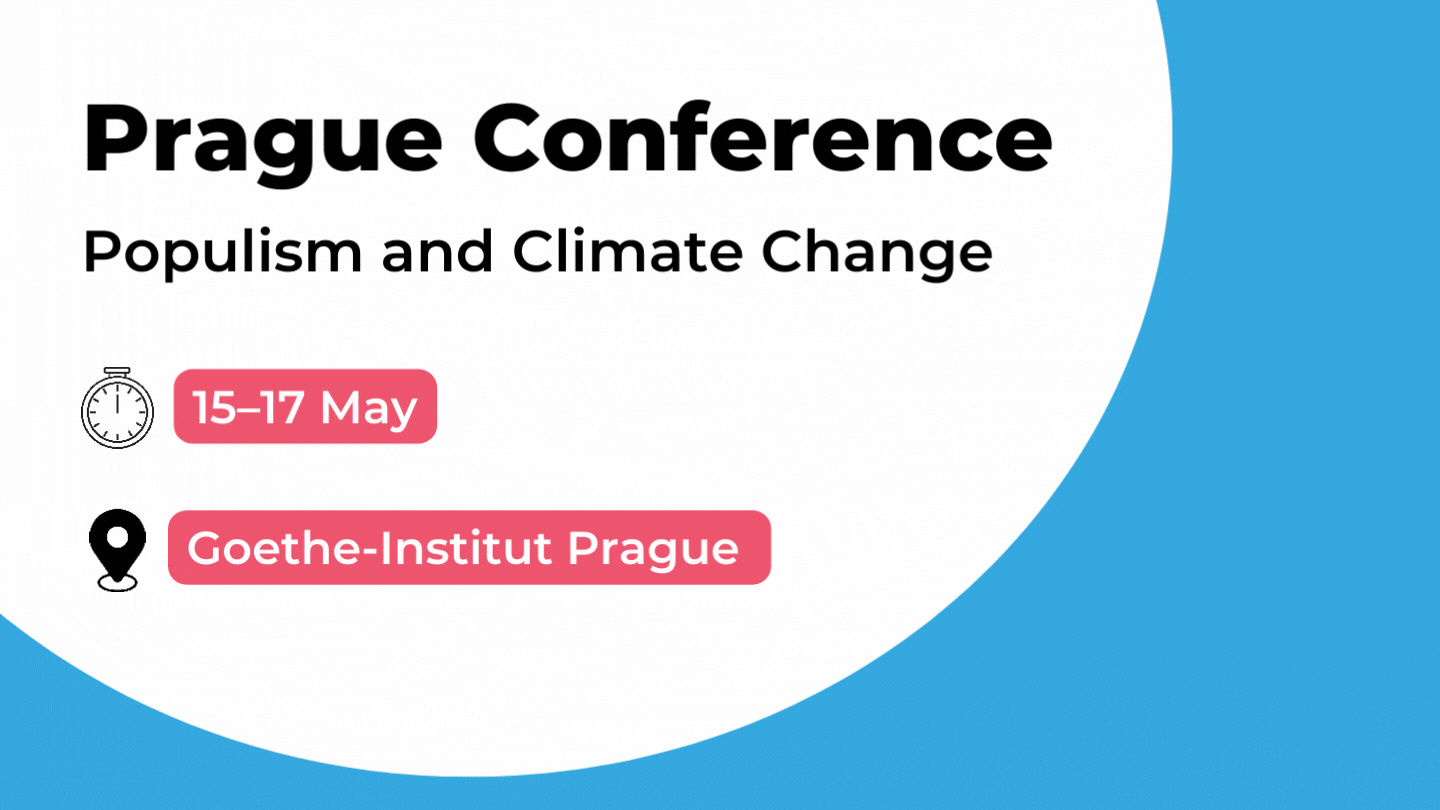 DEMOS scholars will present findings about how democratic efficacy may counter exclusionary populist views at the annual Prague Populism Conference. The event will be held between 15 and 17 May in a hybrid format, with a movie screening and keynote speeches streamed online and scientific discussions held in person at the Goethe Institute in Prague, Czechia. Registration for the conference is required and free via this link.
The 7th annual edition of the Prague Populism Conference, co-organized by DEMOS's co-investigator Martin Mejstřík (Charles University) and scholars at the Czech branches of the Heinrich Böll institute and the Goethe institute, will bring 10 scientific panels, two keynote speeches, and public activities for participants.
One of the most notorious conferences about studies on populism in Europe, the conference theme will focus on the links between populist politics and climate change.
The event is an opportunity for scholars to share scientific results and discuss the latest trends in studies about populist politics. Topics under discussion at the conference include populist tactics during the coronavirus pandemic, with DEMOS scholars presenting on populist policy, as well as populism and emotions, populist communication, and attitudes. (Read about last year's research here.)
Eight DEMOS scholars and collaborators will present research at the 7th edition of the conference this year. Download the full programme here and read details of the special DEMOS panel below.
Panel name: DEMOS project outputs
Date: 17 May
When? 11:45 AM to 1:15 PM
Where? Goethe Institute Prague (at Masarykovo nábřeží 32, Prag 1, Czechia)
Free registration here.
Sign up for the Facebook event here.
Conference website can be accessed here.
DEMOS pannel chair & discussant: Jiří Kocián (Charles University)
Presentations:
Zsolt Boda and Márton Bene (Centre for Social Sciences, Budapest): A safety net against populism? An investigation of the interaction effect of political efficacy and democratic capacities on populist attitudes
Andrej Školkay (SKAMBA, Bratislava): Challenges of Researching Journalism and Populism on Example of Slovakia
Núria González Campañá (University of Barcelona): Populist crisis in Spain: from the Catalan pro-independence bid to the (intended) judiciary reforms
Umut Korkut (Glasgow Caledonian University): Zero-sum beliefs about immigration predict populist attitudes and support for populist parties