News
DEMOS Appears in EU Publication on Democracy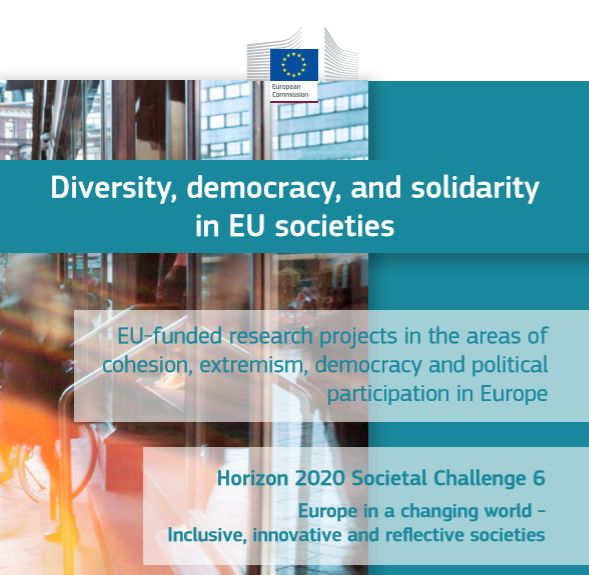 Alongside 14 EU-funded projects, DEMOS has been included in a new brochure by the Research Executive Agency (REA) and the Directorate-General Research and Innovation (DG RTD) of the EU that explores how these highlighted projects are helping create a more cohesive, inclusive, and democratic Europe. The publication, which came out on September 10, highlights DEMOS's new concept of democratic efficacy and populist communication on social media.
DEMOS created the idea of democratic efficacy to support actions against sheer populism. The idea is inspired by the notion of political efficacy, which captures citizens' subjective attitudes toward politics. These include whether citizens feel capable of representing their needs and interests, and whether the political system is open to that. Democratic efficacy adds a missing objective dimension to political efficacy in order to measure the quality of political participation. DEMOS considers this as key to addressing the populist challenge.
The project has also made public a working paper on populist communication on social media. According to the findings, ahead of the EU parliamentary elections last year, populist actors used social media to focus on national issues while arousing anti-European sentiment.
The work of project partners PaCE (Populism And Civic Engagement) and POPREBEL (Populist rebellion against modernity in 21st-century Eastern Europe) — which explore other features, causes, and consequences of populism — has also been featured. PaCE tries to understand the roots and consequences of populism and is working on strategies to tackle it. POPREBEL is examining the rise of populism with a focus on Central and Eastern Europe.
Download the DEMOS research and the new brochure below to learn more about these and other EU-funded projects working on democracy, society, and solidarity in European societies.
FURTHER READING