News
DEMOS Launches YouTube Channel Featuring Interviews with Renowned Scholars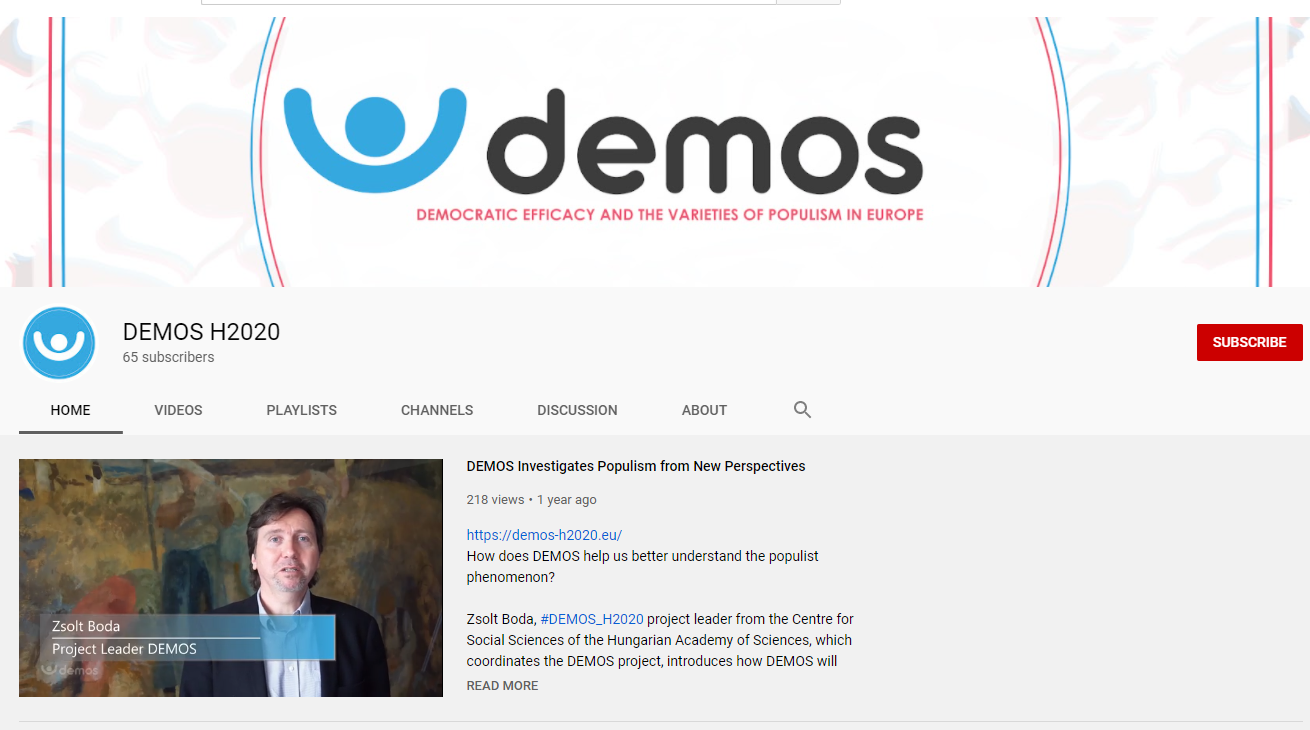 DEMOS has recently launched a YouTube channel with the goal of disseminating videos focusing on populism, civil society, legal studies, democracy, and related topics. In its first video, Zsolt Boda, DEMOS project leader and director-general of the Centre for Social Sciences of the Hungarian Academy of Sciences, introduces new aspects in populism studies explored by DEMOS. These novelties include the impacts of populism on citizens and policymaking and its effects on constitutions of European countries.
In one of his videos, Boda interviewed scholar Andrew Arato, a professor of political and social theory in the Department of Sociology of The New School for Social Research based in New York City, on how populism affects democratic life and generates authoritarian policies.
In the following weeks, DEMOS will release more videos with interviews of other top scholars investigating the causes and consequences of populism in our societies. Interviewees include Levente Littvay, professor of political science at Central European University (CEU); Jennifer McCoy, distinguished university professor of Political Science at Georgia State University and the Institute for Advanced Study at CEU; Kirk Hawkins, professor of political science at Brigham Young University; and Assya Kavrakova, executive director of European Citizen Action Service (ECAS)—DEMOS Brussels-based partner.
The interviews were conducted in June during the final conference of Central European University's Comparative Populism Project, for which Boda and DEMOS Budapest-based researcher Gabriella Szabó presented papers about populism and policymaking and populism and the media, respectively. Their presentations will become available on YouTube.
YouTube
Subscribe to our channel and don't miss out on our latest videos about populism.