News
DEMOS Expert Says Abuse of Referenda is Typical of Populist Parties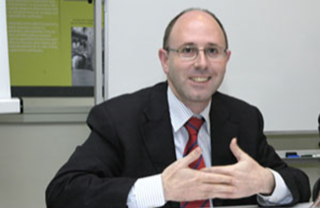 Jose Maria Castellà, professor at the University of Barcelona and leader of the Spanish team in DEMOS, said that the use and abuse of referenda on any subject in contemporary democracies are typical of populist parties. "These parties tend to claim that institutions of representative democracy are not representing the so called true people, and present their political action as a direct enactment of people's will," Castella, also a member of the Venice Commission of the Council of Europe, told "Expansión", Spain's leading business newspaper. The interview, on the rise and impacts of populist politics in Europe, came out on the eve of Spain's elections.
Castellà defines referendum as a "call to the simple", a device that can polarize societies because two opposing views are normally presented. The professor, however, does not reject referenda: they are a legitimate and useful device to hear people's preferences, so long as they are properly negotiated by representative institutions and enacted by an electoral body.
This is not always common in contemporary democracies, targets of dangerous oversimplifications. As an example, Castellà cited Italy's populist government. Despite the country's commitment to bring in a referendum for introducing legislation, it did not use options currently available in the Italian legal system.
For DEMOS, Castellà's team in Barcelona has two main goals. One is to assess the impact of populist politics on the functioning of democratic institutions. Then, the team will pursue answers and solutions to enhance democratic quality.