Events
Unmasking Populism: Modalities, Scenarios, and Responses to a Persistent Threat
Webinar will bring high-level policymakers from European Commission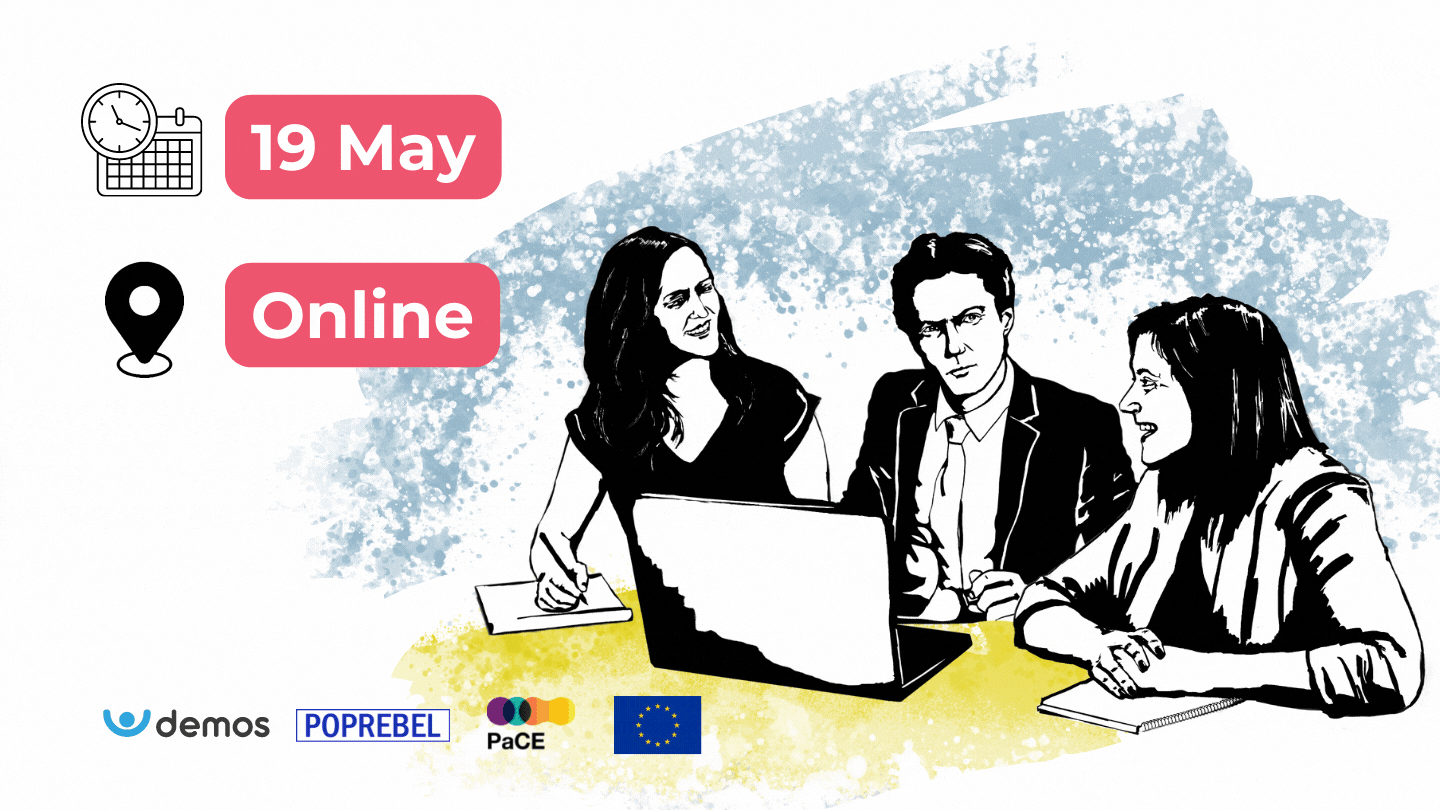 DEMOS, as well as two other Horizon 2020 research projects, POPREBEL and PaCE, will hold a special policy webinar with high-level policymakers from the European Commission on May 19. Free to attend, the event is an opportunity for the projects to discuss causes and consequences of populism, how to strengthen democratic values, and provide policymakers with recommendations that can help address challenges associated with populism. (Find the conference programme and registration information below).
Background and objectives
The COVID-19 pandemic has had a profound impact on our democratic societies, posing unprecedented challenges to personal freedoms, the reliability of information and, ultimately, the ability of democratic institutions to cope with the rapidly changing societal demands. This adds up to a tumultuous decade for European democracy, that saw the rise of populist movements and anti-European sentiments fuelling disintegration drives.
DEMOS, POPREBEL, and PACE have analysed the phenomenon of populism and its consequences for European democracies and the EU at large, identifying and understanding the causes of populism as well as strategies for strengthening democratic values and practices.
Innovative, evidence-based research is vital to respond to the challenges faced by European democracy. This is why the research teams will host now, at the end of their research work plans, a policy event to present and discuss policy relevant insights and findings on the multifaceted phenomenon of populism, with a specific focus on possible policy actions and recommendations.
Unmasking Populism: Modalities, Scenarios, and Responses to a Persistent Threat
When: Thursday 19 May 2022, 13:00 – 17:00 CET
Where: Online via Webex.
Registration: Sign up here.
Invitation and event programme: Download here.
Contact information: Vinicius Gorczeski – vinicius.gorczeski(at)tk.hu