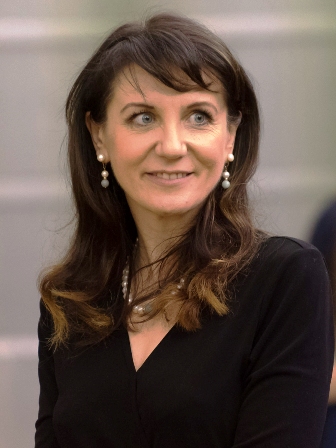 Eglė Butkevičienė (Kaunas University of Technology)
DEMOS co-investigator Eglė Butkevičienė, from partner institution Kaunas University of Technology in Lithuania (KTU), is co-author of the project paper "Political Efficacy, Political Knowledge, Party Identification and Split-Ticket Voting in Mixed-Member Electoral Systems: The Case of Lithuania" that will be presented by Vaidas Morkevicius at the European Consortium for Political Research (ECPR) general conference. It will take place at the University of Wrocław, in Poland, between September 4 and 7.
In the paper co-authored by Egle Butkevičienė, Egle Vaidelyte , and Giedrius Zvaliauskas (all affiliated to KTU), Vaidas Morkevičius will explore "split-ticket voting", a phenomenon stemming from mixed-member electoral systems. It takes place when voters support different parties (and their candidates) in different tiers of elections, an effect that hasn't been fully investigated in newly democratic countries.
Employing data from multiple sources, the authors seek to explain electoral behaviour involving split-ticket voting at the individual level. For that, they use three factors: internal political efficacy (extent to which voters regard themselves as competent political actors), political knowledge (extent to which voters posses adequate understanding of the political world) and party identity (identification with different parties).
The authors' hypothesis is that internal political efficacy (competence) and political knowledge are conducive to selecting different representatives in different tiers when voters are dissatisfied with democracy, distrust political institutions, and negatively evaluate the incumbent government.
The Conference
ECPR General Conference
University of Wroclaw, Poland
Eglė Butkevičienė's presentation: panel "Political Knowledge and Public Opinion" — 11 a.m. September 6
More information at: https://ecpr.eu/Events/SectionList.aspx?EventID=123