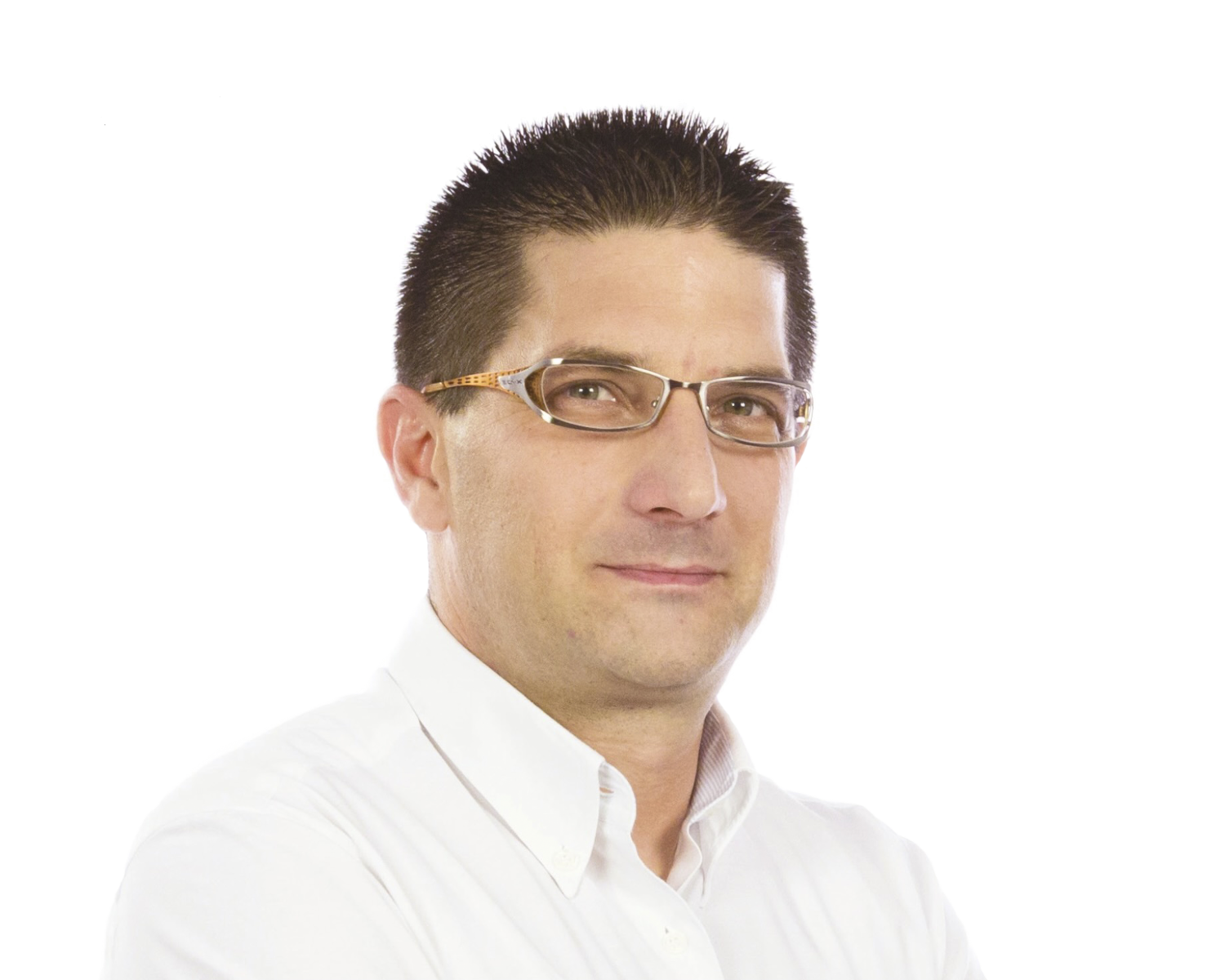 By Boris Krešić*
Citizens of Bosnia and Herzegovina (BiH) are used to their politicians talking about the importance of increasing fertility and the rights of pregnant women only during the election campaigns when these topics are in the spotlight. With populist statements given by political leaders in BiH, the question is whether they can really have an impact on the country's birth policy or are simply used to achieve electoral success. Their approach shows two things. One is how local political parties value this issue only opportunistically. Another is that their proposed actions completely miss a gender-sensitive perspective. Instead of achieving any meaningful results, that approach is doomed to fail.
To put this discussion into context, we will look into examples from the European Union to show that populist actions targeting childbearing are not exclusively used in BiH but are generally resorted to in the Central Eastern European region. Unlike Western European countries, which heavily rely on immigration and other policies to boost population growth, BiH and neighboring Eastern European countries have tried to solve the natality problem with financial incentives—or promises to do so.
Consider the following examples. In Poland, the health minister posted a "witty" video on YouTube encouraging citizens to "breed like rabbits".[i] The latest package of the Polish government, from 2016, called "Family 500+", includes a family benefit of €120 for each of its child under 18 years of age, one-time payment benefits for each newborn child, and maternity benefits to unemployed mothers.[ii]
Hungary's Prime-Minister Viktor Orban also had his own methods. One measure adopted by his government is that couples who get married before their 41st birthday can get subsidized loans of up to €28,000.[iii] "Where there is room for two children, there is room for three and four," Orban once said. In Romania, politicians have also tried solving the natality problem with money and maternity benefits, so that they have already amended the rules about it 14 times. Soon, the Romanian government will pay parents cash prizes for the birth of a baby. It considers that strategy a solution to reverse the falling number of newborn babies.
Support for young families is becoming a long-term global trend. Since January 1, 2017, all first-born children in Russia have received a "presidential salary". President Vladimir Putin passed the measure as social benefits for those who become parents for the first time.[iv] Since July 1, 2018, the application of measures to encourage births has also been introduced in Serbia — a family's first child is worth a one-time allowance of €850; the second, €85 per month for two years; the third child, €100 per month for the next ten years; and the fourth child, €150.
Similar examples can be found in Southern European countries. These foci on individual measures such as to give cash for babies seem to encourage families to have children sooner, but evidence shows they do not have any effect on the total number of children a family decides to have.
Countries with higher natality rates in Europe, such as Sweden and the Netherlands, usually do not resort to those types of populist policies to increase childbearing. Instead, they promote and launch gender-sensitive family policies, fostering the conditions for parents to achieve a work-family balance, while allowing them to have the desired number of children. That includes spending higher amounts on quality institutional care for children, with excellent kindergartens and nurseries. This is one of the best choices for countries that have a long-term goal of promoting population growth, because it allows women to become mothers and pursue career goals, leaving behind the idea that motherhood is the single choice. Such a policy has helped France achieve one of the highest birth rates among developed countries.
The case of Bosnia and Herzegovina
The ten countries with the fastest population decline rate in Europe are in Central and Eastern Europe. BiH, with an expected population decline of 13%, is very close to taking the lead. To help understand why, I've analyzed the statements of the heads of the leading political parties in BiH and their programs. These include the Party of Democratic Action (SDA), the Croatian Democratic Union (HDZ), the Alliance for a Better Future (SBB), the Social Democratic Party (SDP), the Serbian Democratic Party (SDS) and the Alliance of Independent Social Democrats (SNSD).
The SDA Policy Program signals that the trend of depopulation in BiH could be stopped through effective pro-natal policy measures and promises to support the most biologically and economically productive categories of the population.[v] In 2018, Bakir Izetbegović, the president of the SDA, stated that in the next four years he would deal with the problem of young people leaving the country, falling birth rates, and rising mortality.
Paradoxically, the Prime Minister of the Federation of BiH (FBiH) Fadil Novalić, who belongs to the same party, said that the Federation of BiH had no problem with the emigration of the population. "The problem should be sought in the birth rate, which has been negative in recent years," Novalić said, "will it be better for the citizens if I don't tell them that we have lost a third of babies in 20 years when it comes to births? From 1996 to 2015, one third fewer babies were born. Will it be easier for them if I don't tell them that?"[vi] Either way, the governmental sessions not even once discussed policies or legal solutions to raise birth rate, indicating that the problem is latent only at the time of electoral campaigns.
The political program of the SNSD states that "demographic policy must be accompanied by stimulating economic measures, and that the economic assistance to families with more children is one of the most important tasks." Milorad Dodik, the President of the SNSD and a member of the Presidency of BiH, stated, "We must start from the youngest age, to provide support to the family, to support young people in the reproductive phase to give birth to children, to know that a responsible society awaits them, and to make preschool education as cheap as possible, or free of charge in the next few years."[vii]
The SDS program states that this party advocates for economic incentives, tax and social measures, with special treatment for the families with four or more children. It also affirms that the state must help solve housing issues for families with three or more children by allocating to them land.
One of the program goals of the SBB is to adopt legal solutions that would stimulate assistance to families with more children, thus stopping the negative trend in birth rates, given that of all countries in the region, the smallest number of born babies is in BiH. Fahrudin Radončić, the president of the SBB, said, "I will personally advocate that every mother who gives birth to three children gets the status of a pensioner for the rest of her life."
The HDZ's political program states, "The primary task in increasing the birth rate will be the adoption of stimulating birth measures in order to achieve the goal of at least three children in a family. Incentive measures will include, inter alia, legal and institutional equality, mitigation of the economic cost of raising a child with financial benefits from the budget, reduction of the psychological cost of parenthood, harmonization of work and parenthood. We will alleviate the economic cost of raising a child through financial measures such as a one-time parental allowance, with progressive growth for each subsequent live-born child."[viii]
The SDP's political program does not mention birth policy, nor has their president made any recent statements regarding family policy. It should be noted that there are certain initiatives from SDP MPs related to family policy (e.g., alimony fund, maternity allowance) that follow the populist approach to childbearing we have already discussed.
As the assessment shows, instead of solving the conflict between work and childcare, detailing workable steps toward subsidizing housing and schooling costs, or promoting the role of fathers—ideas that, together, have been shown to increase birth rate — these parties favor a populist approach that nudges childbearing with money, a policy that is very unlikely to yield long-term results.
According to demographic projections, BiH will lose 18.2% of its population in 30 years from now, with the total population expected to fall to 2.7 million.[ix] Low birth rates play a key role in these projections, in which women will bear only one baby. Coupled with trends showing that fewer and fewer people choose to have more children—or any child at all—the clearly unfulfilled expectations make BiH a textbook example of what populism in birth policy can do.

*Boris Krešić is an associate professor at the Faculty of Law of the University of Business Engineering and Management (Bosnia and Herzegovina). In the narrow scientific field of Civil Law he is a professor of the subjects—Family Law and Inheritance Law. He is the author and co-author of over 30 scientific and professional papers in family and inheritance law, and a participant in over 15 scientific conferences. During his professional activity, he participated in the working group for drafting the Law on Registered Partnership / Same-Sex Communities, as well as drafting the Law on Foster Care of FBiH and the Law on Protection of Families with Children in FBiH. He is a participant in numerous projects, where a large part of the research is related to the same sex community life in the law of the European Union and the perspective of its legalization in Bosnia and Herzegovina.